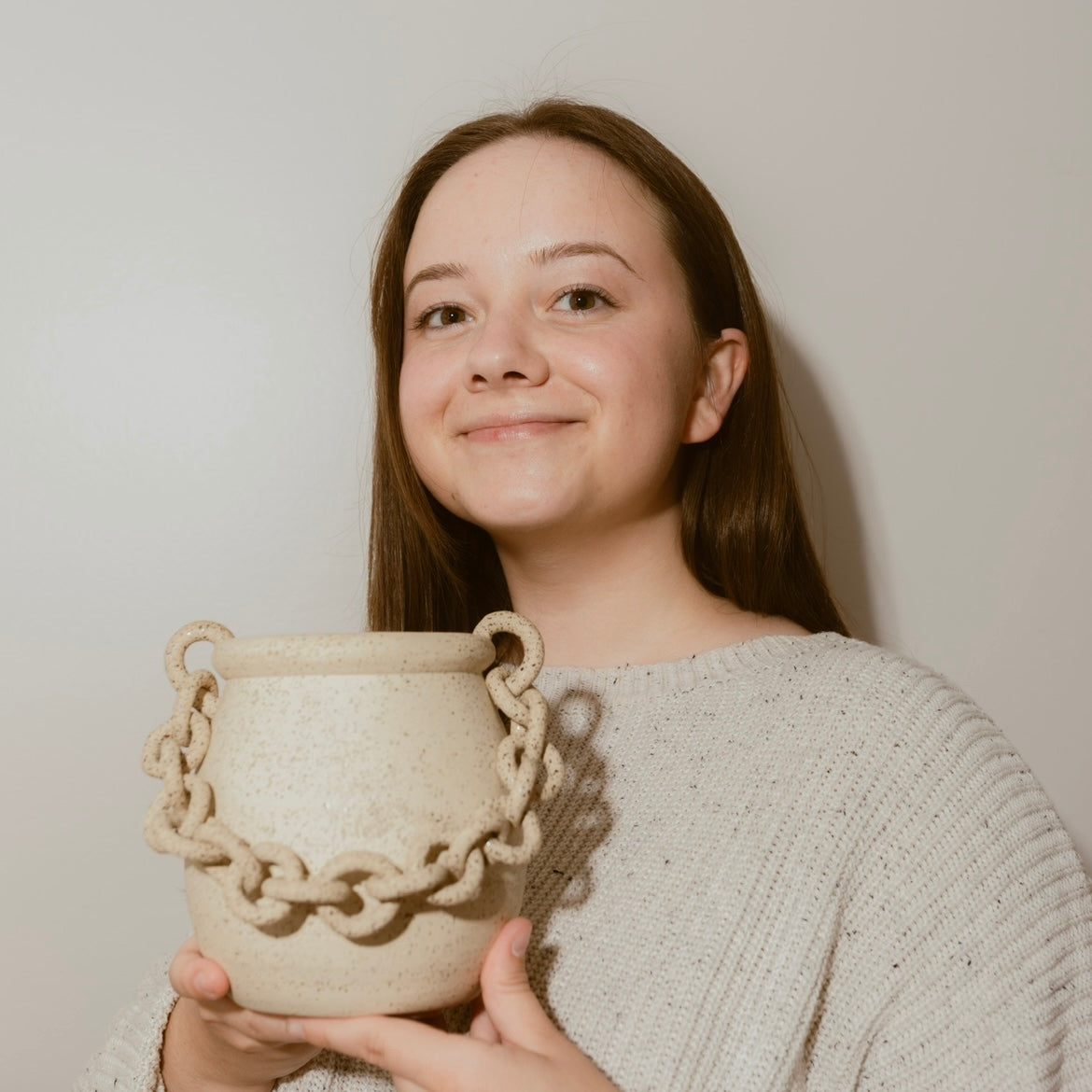 Hey, I'm Meghan
I believe we were put on this earth to make art. I also believe that life is meant to be lived slowly and indulgently, while enjoying the simple things that it has to offer. 
In 2021 I graduated from OCAD U with a degree in Integrated Media. I'm lucky to say that I found myself working in the creative industries shortly after graduation but my hobby became my job and I felt like I needed a new escape. I had always wanted to try pottery. Something about making a piece of art that could be used every day, that could last decades really interested me. Later that year I decided to buy myself a wheel and a kiln and teach myself pottery. Then, Blu was born.
My goal with Blu is to create functional art that reminds us to enjoy the simple moments in life; enjoying a morning coffee, throwing a dinner party or putting on your jewelry. Every Blu piece is handmade by me with forever in mind. Whether you choose a piece for yourself or simply admire Blu from afar, I hope that you are reminded of how special everyday life can be.
Blu celebrates:
Messy hair, late-night dinners, sunsets, tan lines, ice cream, wildflowers, laughing till your tummy hurts, flowy dresses, loud music, spontaneous swimming, candlelight, the little things.